WOMAN WHO RUBS THE MOUNTAIN
a podcast and gathering place for stories of ecological embodiment
What happens when we rub on the body of the earth, how does it brush back against us?
There is a certain fidelity required when we return over and over again to be shaped, imagined even, by the beings, the weather, the land forms, and the elemental powers where we live.
Let us seek:
intimacy across language,
intimacy across culture,
intimacy across species,
intimacy across consciousness.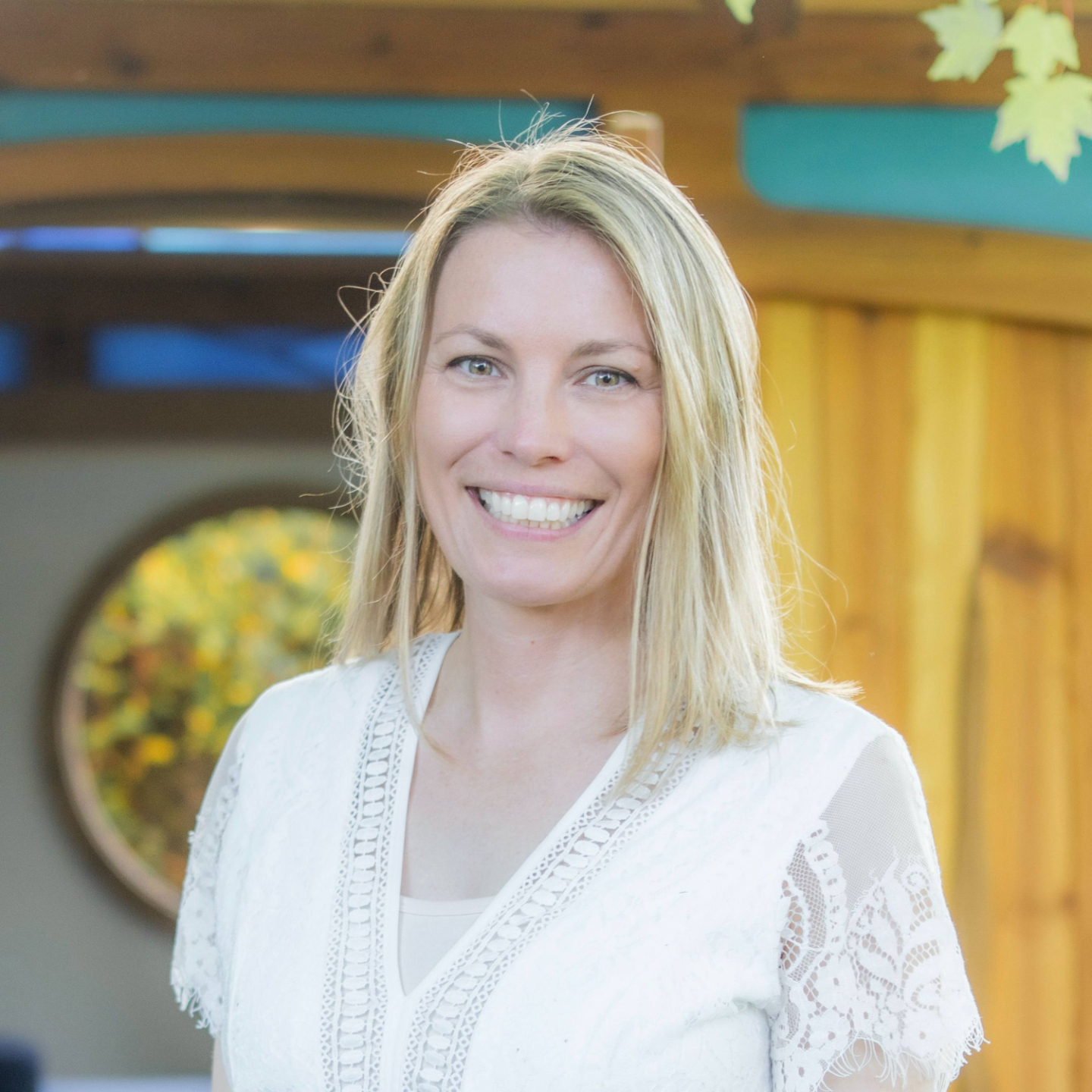 #18 Plant Spirit Medicine for Initiatory Times
---
Sink your taproot deep into the Earth and let's celebrate all that our plant kin have to share with us. Plant Spirit Wisdom teacher, Sara Artemisia, helps us relax into our birthright of kinship with the plants around us. In this episode, Sara and I explore entraining our nervous systems to giant tree meditators, radiating ourselves from the inside out like flowers, and honoring the many plantcestors who rest in the land where we live.
🎧 47 min listen
EPISODE 18
#17 Embodied Elements Series:
The Water Element & Plunging Into The Dark Enigma
---
Water is the keeper of memories, carrying them through blood, through breastmilk, through body essences, floating the old road rivers back to primordial oceans, connecting us to the birth waters of that First Woman, our original ancestor. Water held us in the womb, when we were just small slick fish, developing in our mother's darkness. Here, water nourished us, resourced us in the development of our bony scaffolding. Here, water cradled us in the in-between, the liminal dreaming of moving from spirit to form. Here, water taught us about safety, peace, the power of gestation and a good, deep rest.
🎧 36 min listen
EPISODE 12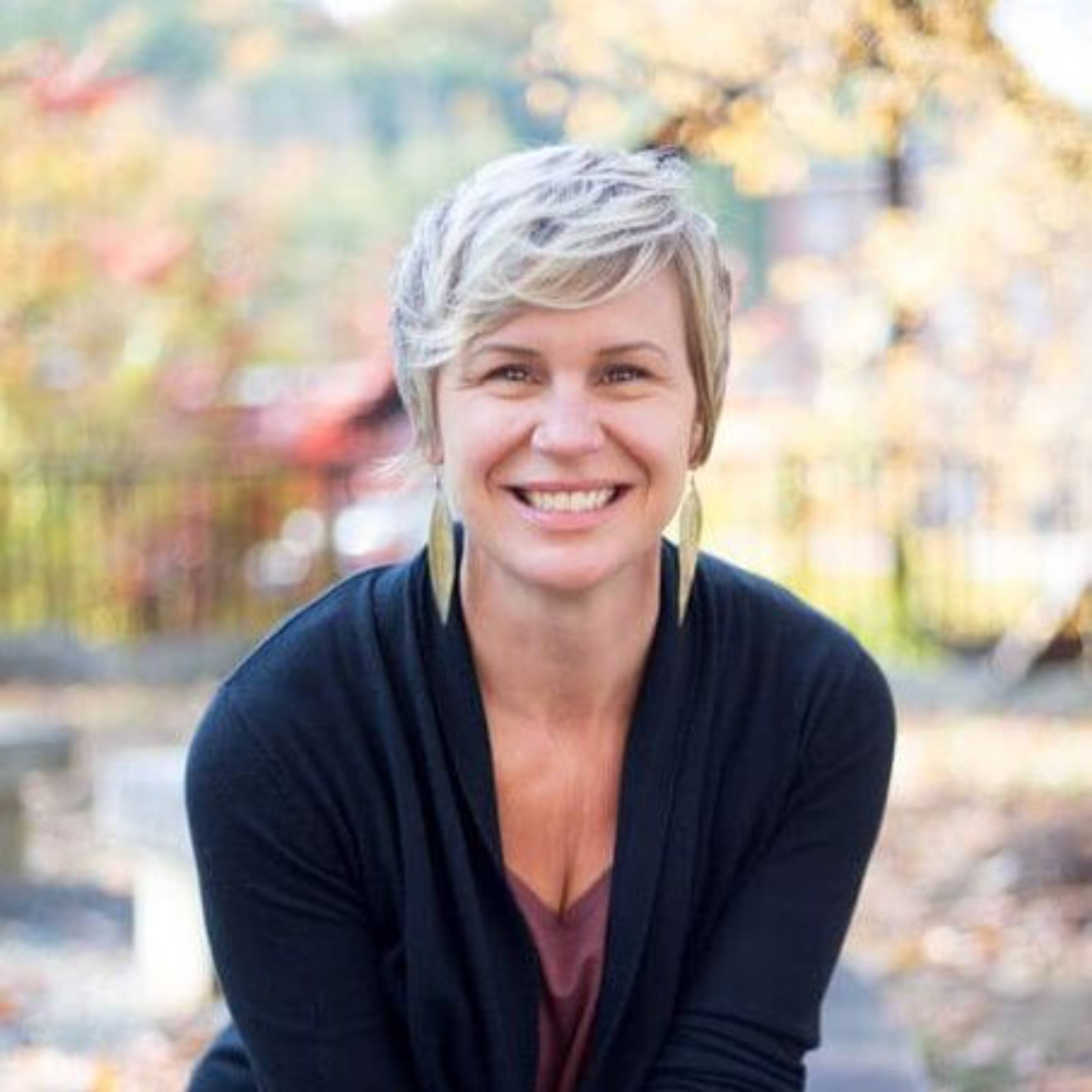 #16 Timeless Knowings:
A Conversation About the Darkness From Which All Life Springs & Normalizing Death
---
Gather by the warmth of the wood stove for this special winter solstice episode of the Woman Who Rubs the Mountain podcast, where we explore radical introspection, loosening of uncertainty, and hibernating in the caves of soul questions with Death Doula and Ritualist, Jen Hudziec. Jen belongs to an ancient group of healers who hold space for other humans in that final right of passage we all makeㅡdeath. But we don't have to wait until our last moments to explore our mortality or know our cosmic gifts. Perhaps this big thing called 'meaning' that we strive to define is already present in the beautiful nuances of our daily lives, it just takes stillness for us to realize it.
🎧 71 min listen
EPISODE 16
#15 Going Skin to Skin
A Conversation About Eco-Soma and Sensory Bonding
---
Eco-Somatic Educator, Rivka Honeybee Worth, intertwines her love of dance and nature in a body of work she aptly refers to as Eco-Soma. The embodied practices of Eco-Soma are devoted to rebuilding healthy, reciprocal relationships with the living world. In this rich conversation, we explore experiences of fresh interplay between our bodies and the body of the earth, we feel into the presence practice of Futuring, and we consider the fields of possibility that arise from cell to cell listening.
🎧 57 min listen
EPISODE 15
#14 Ferociously Present
A Conversation About Caressing the Fractures for New Knowings
---
It was with utter delight that I recently shared a conversation with fellow intranaut and Ayurvedic medicine practitioner, Alana Greenberg. I knew she would be game for turning off the lights so to speak, fumbling around with heightened senses, palpating the fissures, pressing up against some initiatory questions like: What does it mean to re-embody indigeneity? What's up with our obsession about the end of the world? How does our human body reflect the land body and vice versa (and are there any ways that we might take this sense of "mirroring" too far?)
🎧 52 min listen
EPISODE 14
#13 Black Joy in Green Spaces
---
In this episode, two time TEDx speaker and eco-spiritualist, Chris Omni, MPH, shines her bright light on us in a celebration of Black joy in green spaces. This is her poetic theorization of Black joy:
"Black Joy is a Statement, Black Joy is a Stride, Black Joy is Permission, Black Joy is Pride, Black Joy is a form of Resistance, Black Joy is a form of Rest, Black Joy is ANYTHING you need it to be because Black Joy is truly the best!"
🎧 57 min listen
EPISODE 13
#12 Embodied Elements Series:
The Metal Element & Grief as Praise for Life
---
Each day the earth seems to be dipping her body downwards, inviting us to purposely step into the dark. Let us not resist, but willingly enter this long tunnel, this inner passageway with its smell of metals, its fertile stone blood. There is no reneging, no reversing the seasons, the elements, the death process. Every step brings us closer to the world's silent chambers and its caves of glittering minerals, ever closer to the womb of winter, that immovable germinal place of brooding.
🎧 34 min listen
EPISODE 12
#11 Soul Medicine for Personal & Collective Transformation:
A Conversation about Living Through the Five Elements
---
A skilled weaver of the sacred through both the ancient and the modern, acupuncturist Lindsay Fauntleroy possesses the rare ability to make the principles of subtle energetic healing accessible within our daily lives. She does this with much wisdom and playfulness in her recently released book, "In Our Element: Using the Five Elements as Soul Medicine to Unleash Your Personal Power." My favorite moment in our conversation was when she shared her invocation for the current Earth element "to walk like a mountain," to allow her body to get heavy, to spread out, to take up spaaaaaace.
🎧 40 min listen
EPISODE 11
#1 My Love Story:
Rubbing the Land Where I Live + an Introduction of Intent
---
In this initial episode, Kendra introduces her overarching intent for the podcast and explains why love is an interspecies bridge and at the very foundation of these explorations in ecological embodiment. How will we ever take action, invested at the level of marrow and glacial skull and tooth-root, if we do not know love first?
In this spirit, Kendra introduces us to the land where she lives and to the Deep Dreamers, the very ancient rocks that she regularly engages in heart connection with. She describes how something old and strange pulls her forward in these relationships, deep familiarities stir in her body.
🎧 24 min listen
EPISODE 1
Gently gather some soil into your hand. Bring it to your face. Inhale. Feel it change you. All of life is contained in this single breath.
Let us begin with offerings of praise and respect to the ground beneath our feet, the land spirits where we live, taking time to acknowledge all that they have seen, all that they know.
In particular, giving thanks to the Elders- past, present, emerging- of the land where I live, the unceded territory of the Nulhegan Band of the Coosuk Abenaki Nation.
Actively disrupting Indigenous erasure, you can celebrate the living Indigenous people where you live through native.land.ca
Most of my life has been devoted to the practice of acupuncture and its nature-based value system, it's easy memory that we are soil, fire, wind, water, and spark in human form. Through my teaching, writing, and healing work,

I support people who want to remember themselves at home on this earth, at home with the land where they live, at home within their bodies, at home within their very essence. In addition to my in-person work as an acupuncturist, I offer an online course of study in practical Earth-honoring skills and my first book, Throwing Thunder: Awakening the Forces of Nature Within Every Woman was released in 2021.
It's not the land that is broken but our relationship to it.
Reconnection can be awkward; it's hard to know where to begin. That is why I created
EarthHeart, EarthPsyche,
an intimate, self-paced course of study meant to help us remember our place within the living world. Based on Five-Element philosophy, rewilding principles, and contemporary animist insights, this learning is for anyone feeling like a refugee, severed from the land where they live.