WOMAN WHO RUBS THE MOUNTAIN
a podcast and gathering place for stories of ecological embodiment
What happens when we rub on the body of the earth, how does it brush back against us?
There is a certain fidelity required when we return over and over again to be shaped, imagined even, by the beings, the weather, the land forms, and the elemental powers where we live.
Let us seek:
intimacy across language,
intimacy across culture,
intimacy across species,
intimacy across consciousness.
#24 The Stories of Everything:
A Conversation with Carina Lyall about Hearing the Many Truths
---
It was a joy to lean in with the host of the Becoming Nature podcast, Carina Lyall. Our conversation easily flowed between squirrel games (spoiler alert, they want all the walnuts), how certain stories come straight from the Earth, and the relief of physically/mentally de-centering ourselves when we are outside. My favorite part of our conversation was when Carina described storytelling as the "wildest sense of truth-telling." Even when we don't know the old stories of the land where we live, we can know the many smaller truths of the beings around us. Sparrow has his truth, Violet her truth, Hawthorn has their truth of what it is like to be in the world. We can practice letting ourselves be opened wide by more truths than answers.
🎧 57 min listen
EPISODE 24
#23 The Land Knows You Better Than You Know Yourself
---
Paths lead us forward in acts of collective mark-making, while also leading us backwards into memory, as well as inwards, deeper into ourselves. In this one-year anniversary episode of the Woman Who Rubs the Mountain podcast, I reflect on this sense of pressing into the place where we live, all the while exposing overlapping intimacies between personal story and land story. This episode brings a deep curiosity to why we live where we do (out of all the places on the planet, why here?) And in what ways does this land already know who we are, what we could be, what we are moving towards?
🎧 57 min listen
EPISODE 23
#22 The Embodied Elements:
Indulging Our Chlorophyll Reveries
---
It's been an entire turn of the seasonal wheel since the podcast began and I am excited to spiral back to the Embodied Elements Series with you. By embodied elements I am wondering, how is the season and its corresponding change in landscape arising within your inner landscape? What energies are rousing in the land where you live and how are they emerging through your heart and psyche?
🎧 35 min listen
EPISODE 22
#21 Protecting Our Inner and Outer Wilds:
A Conversation with Vanessa Chakour
---
From a young age, author and herbalist Vanessa Chakour was struck by the archetype of Artemis as the original land protector and environmental activist. In her book, Awakening Artemis, Vanessa skillfully tells her personal story through a healing mandala of herbalism, plant lore, and eco-warriorship. In this latest episode of the Woman Who Rubs the Mountain, Vanessa further explains her draw to Artemis and all things misunderstood in nature, particularly weeds and wolves. Vanessa also gives us all of the exciting details of her burgeoning love affair as the land steward of a place called Mt. Owen Forest Sanctuary, which will be a refuge for plants, wildlife and humans alike.
🎧 47 min listen
EPISODE 21
#20 Longing For Our Wild Beginnings:
A Conversation with Rachel Corby About the Complexities of Unconscious Human Harm
---
Whether it's a seashell collection that sits on your toilet, silky feathers tucked into your car's dashboard, or rocks lining your kitchen windowsill, it is our human tendency to collect and extract everything around us. In this latest episode of Woman Who Rubs the Mountain, author and plant spirit medicine teacher, Rachel Corby, and I wonder about the ways and reasons we pile up nature all around us. How can we be in the natural world and not turn it into yet another consumeristic activity, stress management plan, or means to fill some deep human neediness within?
🎧 54 min listen
EPISODE 20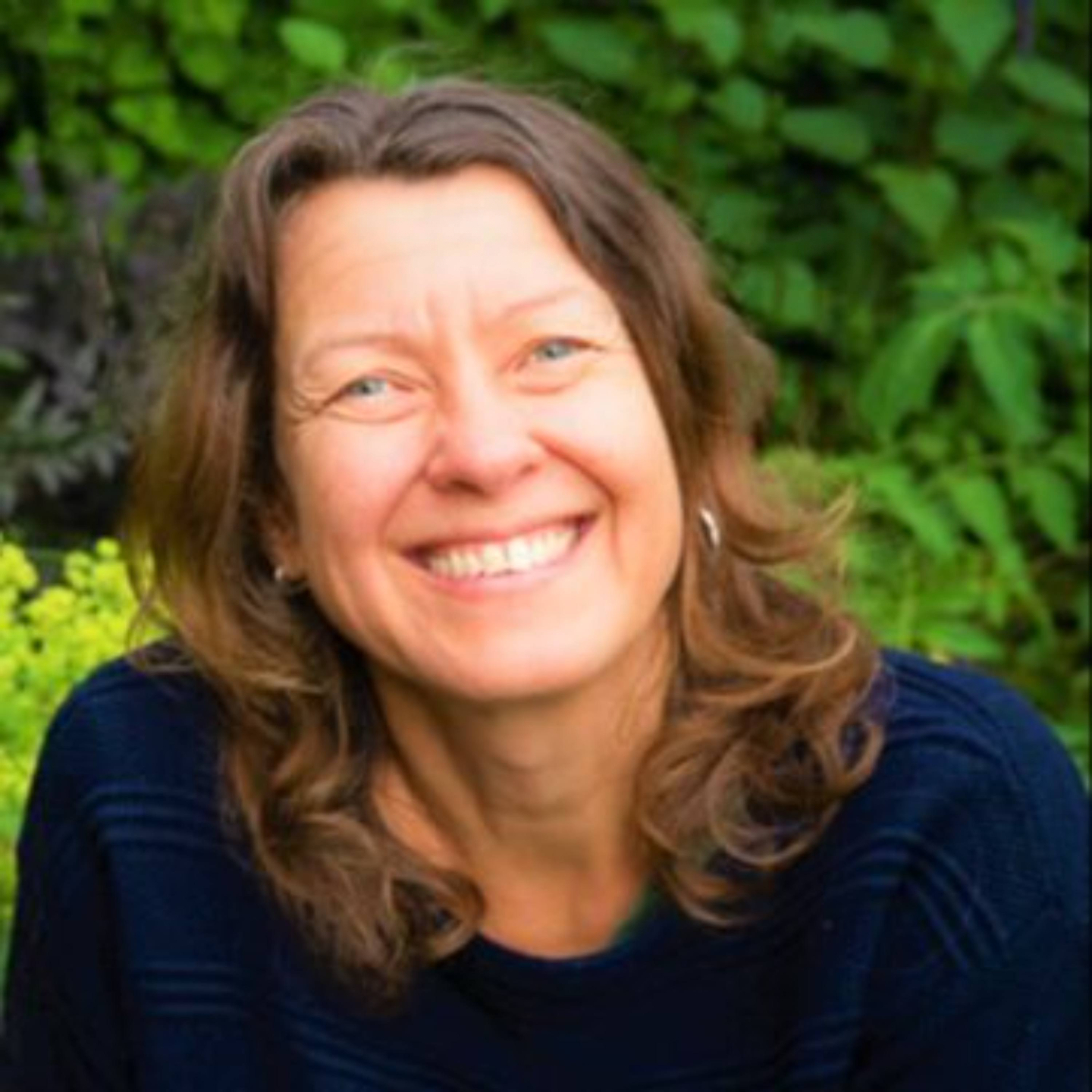 #1 My Love Story:
Rubbing the Land Where I Live + an Introduction of Intent
---
In this initial episode, Kendra introduces her overarching intent for the podcast and explains why love is an interspecies bridge and at the very foundation of these explorations in ecological embodiment. How will we ever take action, invested at the level of marrow and glacial skull and tooth-root, if we do not know love first?
In this spirit, Kendra introduces us to the land where she lives and to the Deep Dreamers, the very ancient rocks that she regularly engages in heart connection with. She describes how something old and strange pulls her forward in these relationships, deep familiarities stir in her body.
🎧 24 min listen
EPISODE 1
Gently gather some soil into your hand. Bring it to your face. Inhale. Feel it change you. All of life is contained in this single breath.
Let us begin with offerings of praise and respect to the ground beneath our feet, the land spirits where we live, taking time to acknowledge all that they have seen, all that they know.
In particular, giving thanks to the Elders- past, present, emerging- of the land where I live, the unceded territory of the Nulhegan Band of the Coosuk Abenaki Nation.
Actively disrupting Indigenous erasure, you can celebrate the living Indigenous people where you live through native.land.ca
Most of my life has been devoted to the practice of acupuncture and its nature-based value system, it's easy memory that we are soil, fire, wind, water, and spark in human form. Through my teaching, writing, and healing work,

I support people who want to remember themselves at home on this earth, at home with the land where they live, at home within their bodies, at home within their very essence. In addition to my in-person work as an acupuncturist, I offer an online course of study in practical Earth-honoring skills and my first book, Throwing Thunder: Awakening the Forces of Nature Within Every Woman was released in 2021.
It's not the land that is broken but our relationship to it.
Reconnection can be awkward; it's hard to know where to begin. That is why I created
EarthHeart, EarthPsyche,
an intimate, self-paced course of study meant to help us remember our place within the living world. Based on Five-Element philosophy, rewilding principles, and contemporary animist insights, this learning is for anyone feeling like a refugee, severed from the land where they live.